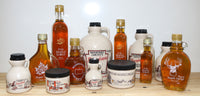 Organically Produced Maple Products
For over 150 years Wagner's Maple Sugar Camp has been producing all pure and natural handcrafted maple products based on the heritage and traditions of family farming. 100% pure maple syrup is used in all recipes. Our camp is located in Western Pennsylvania and was featured on an episode of Dirty Jobs on the Discovery Channel, with Mike Rowe. At Wagner's we are proud to bring you the best maple products possible.
A Healthy, Natural Product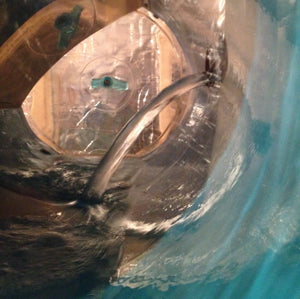 Organically Produced and Healthy
Maple Syrup is a good source of vitamins and mineral nutrients. It provides more overall nutritional value (significant levels of manganese and zinc) and is lower in calories than some of the other common sweeteners.
Corporate Gifts and Wedding Favors
We can personalize our glass maple syrup containers to suit your business and wedding needs. Please contact us for pricing on corporate gifts, wedding favors, and wholesale options.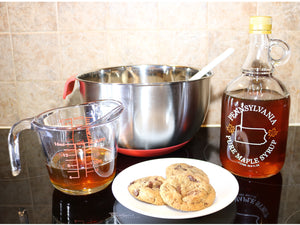 A Natural Alternative
Maple syrup makes a great replacement for granulated sugar. For baked goods use 3/4 cup pure maple syrup in place of 1 cup of granulated sugar and reduce the dominant liquid in the recipe by 3 tablespoons.